From the acclaimed author of The Matter of Grace and Her Daughter's Eyes-a novel about a mother of three who, abandoned by her husband, tries to run from her problems.. But when she returns, it's only the beginning of her family's journey.
Kirkus called it a "Muted, poignant drama with an immensely appealing depth, plain grace - and echoes of Inclán's Her Daughter's Eyes."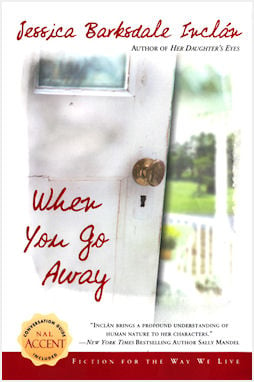 "Inclan's third novel impressively showcases her talent for bringing vulnerable characters to the forefront through her luminescent writing abilities. Peri MacKenzie is emotionally ransacked, caring for a disabled child and two teenagers without the financial support of her husband, Graham. Not only has Graham left town, he has a decadent home and a new wife and hasn't bothered to see his children since the divorce. After moving the family to a dingy apartment, Peri's mental degradation takes a turn for the worse, and she drives away leaving five-year-old bedridden Brooke, a child so handicapped she eats through a feeding tube, alone in the house. Carly and Ryan are shocked to find Brooke alone when they return from school and are equally mortified when their mother does not return. This is by far Inclan's most daring novel and evidence of a rapidly developing talent that nimbly manipulates the tragic aspects of human nature to produce a book that is true to life in its heartbreaking quest for hope."
Elsa Gaztambide