At 28, Avery Tacconi has the career of her dreams, a husband she adores, and a beautiful suburban California home. She has all she ever wanted except for one small thing...a baby. And after two years of unsuccessful fertility treatments, hope is running thin.

Then her husband, Dan, discovers he has a ten-year-old son he never knew about. With the boy's mother now deceased, Dan is the new rightful guardian. He's anxious to bring his son into their life. But for Avery, this child is a constant reminder of her own inability to conceive-and of Dan's secret past, a sordid life she knew nothing about until now. Only when Avery is able to open her heart to all of life's possibilities will she begin to appreciate her imperfect, unexpected family for what it truly is: a perfect blessing...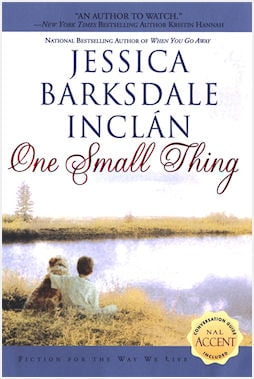 "A touching story of a woman who must come to an understanding that she must open her heart to all that comes in life and find that forgiveness in both ways. Life is not always the perfect one we have planned for ourselves. There are rocks and hills along the way but once we get over them the rewards are so much more than we had ever planned. I think this one is worth keeping!"
Louise Riveiro-Mitchell
Author of Autumn Sky