If Becca Muchmore pushed her cart around my workplace, I'd be gaining some serious poundage. I'm glad I got to indulge my love of baked goods vicariously through this sweet novel. While there have been other novels that incorporated real recipes and sometimes it can feel gimmicky, that wasn't the case here. I think that the use of the recipes added another dimension to bringing Becca and her treats to life. The characters in this book felt very real to me. Through the author's description of them and through the dialogue, I got a good sense of what they looked like, and how they sounded. I was intrigued by Jennifer, Becca's doppelganger, and I found the homeless men endearing. Salvatore Souza is definitely a favorite, and I can totally picture the cowboy boots and his swagger.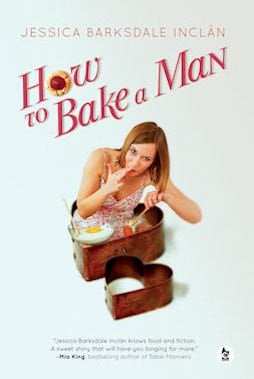 "While some may write this novel off as typical "chick lit", I thought that it was a fun read that kept my attention going--I think it took me just two days to finish it. I usually give books 50 pages to capture my attention and if it fails to do that by then, I do not waste any more time on it. I felt that the author gave each of her characters their own personality and voice. Many people in their late 20s might feel like Rebecca--lost, not sure what to do with her life. Her struggle to figure that all out and coupled with the fact that she wasn't brimming with confidence made her all the more likeable and relatable to me. This is a sweet novel with heart."

Shannon, a Goodreads reader.