A moving novel of choices made and chances lost, Her Daughter's Eyes is a story for anyone who has ever known what it is like to feel alone in the safest place of all--home. In a quiet house on a sycamore-lined suburban street, Kate Phillips--seventeen and unmarried--is having a baby. But there will be no shame of scandal or disappointment--as long as no one ever finds out. Kate and her younger sister Tyler have done verything to prepare for the baby's arrival. They've collected clothing and Dr. Spock books from the nearby Goodwill. They've used cardboard to build a makeshift crib, tucked safely away in the bedroom closet. Even with all their secrecy, it's hard to believe no one has noticed the change, the swollen belly hidden by baggy clothes or the growing number of school absences. But ever since their mother passed away, and their father started spending so much time with his new girlfriend, no one's paid much attention at all. Part of Kate wants someone, anyone, to stumble in and discover her secret. And part of her hopes that somehow, when the newborn baby is finally in her arms, everything will be okay.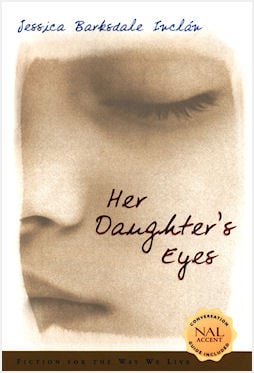 "I have not read a young adult novel that felt this emotionally involved, real, and literary in a while. I truly enjoyed it. "
I AM alive Blog
"A well-written, thoughtful debut with wide crossover potential. Inclán never condescends and never judges, preferring to let her subtly drawn people speak for themselves. The understanding portrayal of her teenaged heroines--stubborn, careless, and fiercely honest--is remarkably astute."
©
Kirkus Reviews, April 1, 2001